Napa Valley Lodge is located in the charming town of Yountville approximately 12 miles south of Markham Vineyards. The Napa Valley Lodge welcomes you with a friendly and experienced staff that is committed to making your stay as special as possible. Each morning, a complimentary Champagne Breakfast Buffet is set up where guests can enjoy a host of morning favorites including gourmet pastries, fresh fruits, bagels and cream cheese, yogurt, juices, teas, coffee and more. Tea and cookies are served every afternoon in the lobby and a wine tasting, featuring local wineries, is held every Friday evening.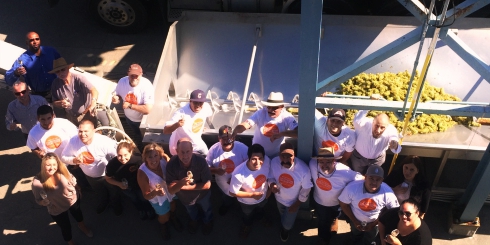 The Harvest Season 2015 is in full swing! Nearly the entire Markham winery crew gathered outside on a beautiful sunshiny day for an early morning toast as we brought in the very first fruit of the season. Here's to the Chardonnay and a lot more delicious fruit on the way!
Grown in several cooler locations in Napa, our Syrah vineyards offer jammy texture combined with tobacco smoke character. We allow the large, ovoid berries to start to dimple and pucker on their loose clusters before harvesting.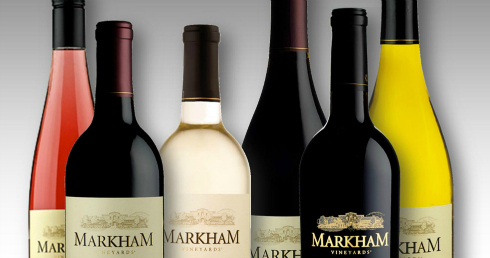 The September shipment has left the winery. Some of you may have your wines already and some will be enjoying them soon. Included in the Rock & Roll shipment is Markham's most popular wine, the Markham Merlot! Merlot has been the backbone of our winery for many decades now. We have even stuck by our love of Merlots through the good times and the bad times when certain movies gave Merlot a bad review.
The Holiday Season is quickly approaching and this year at Markham Vineyards we want to make sure that you have the perfect wine to help you end the year on a high note. We take pride in the making of our wine and we stand in awe at the ability of our winemaker, Kimberlee Nicholls, to make wines that age so gracefully, like with her masterpiece…the Estate Merlot.